Skip to Content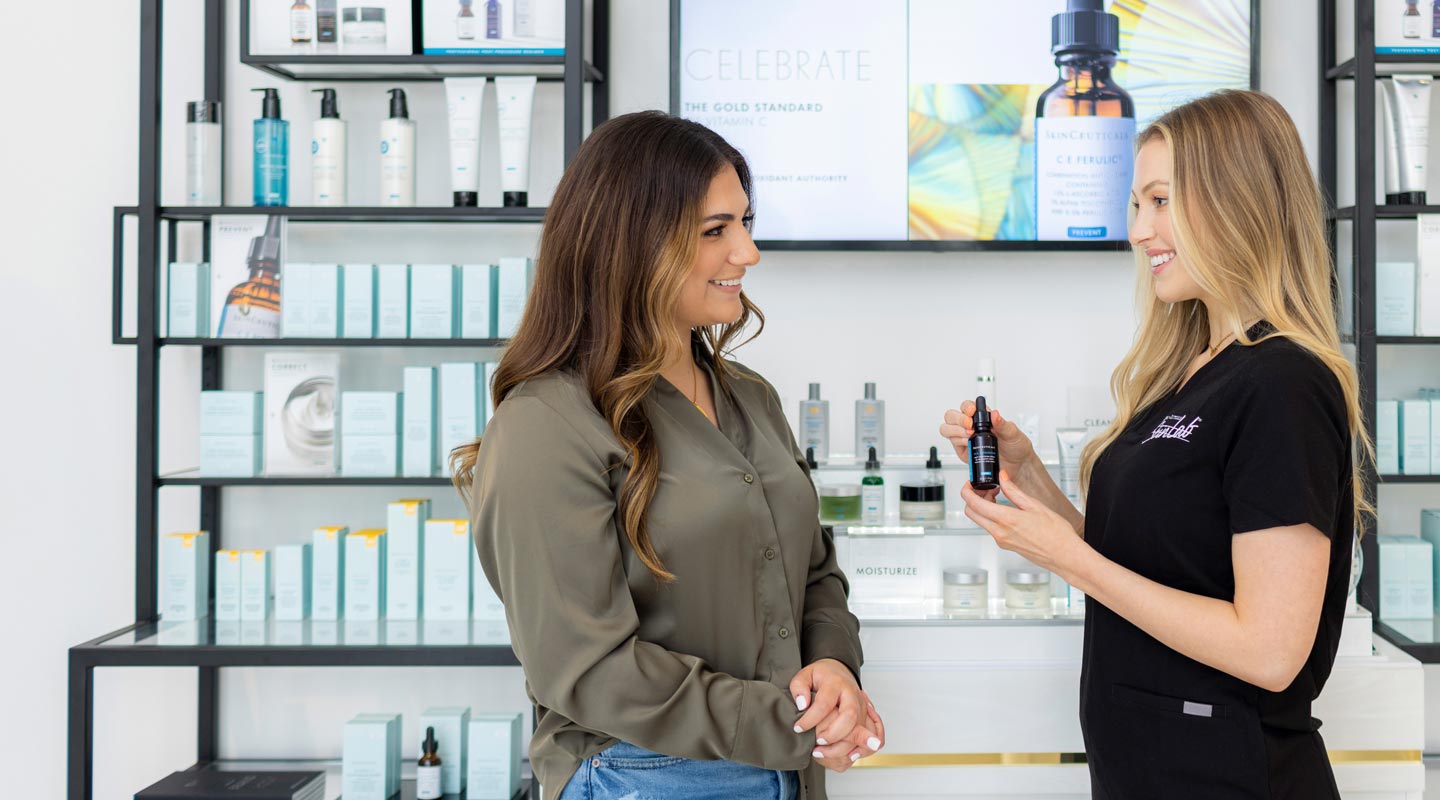 Expert Skin Care in Santa Monica, CA
Great Skin. Made Easy
SkinCeuticals SkinLab by Cavendish Clinic is your destination for great skin, made easy in Santa Monica, CA. Our state-of-the-art medspa, under the direction of Dr. Hisham Seify, combines skin consultations, signature facial treatments, aesthetic treatments such as Botox® Cosmetic, combined with SkinCeuticals advanced skincare to give you the results you desire in under an hour. Each of our carefully crafted signature treatments will be tailored to address your unique skin concerns with a goal to deliver brighter, healthier-looking skin in under an hour.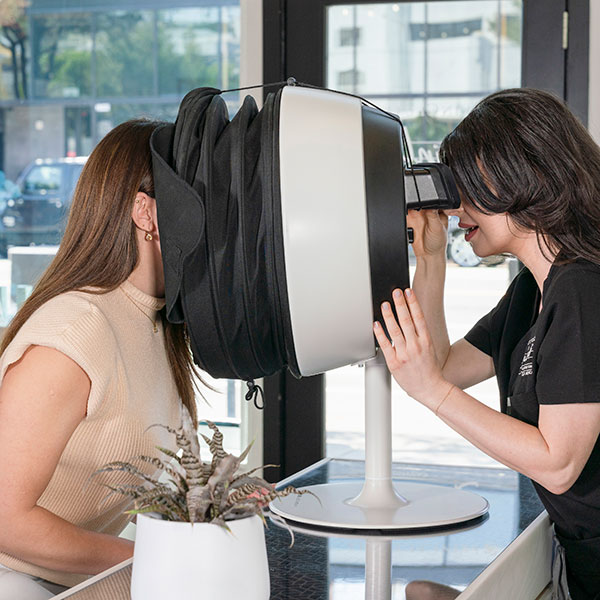 Complimentary Skin Consultation
Your journey to customized skincare begins with your initial consultation using our SkinScope LED. The SkinCeuticals Skinscope LED diagnostic is designed to reveal underlying skin concerns before they rise to the surface. To assess patient's skin, this technology uses two light modes: a simulated daylight mode for reviewing visible concerns, and a LED-UV light mode for identifying underlying skin damage. A member of our retal team will have the information needed to help customize a treatment plan that is right for you.
Our Treatments
At SkinLab Santa Monica by Cavendish Clinic, we know skin. Our team of experts are trained to provide facials, signature skin treatments, and minimally invasive aesthetic services which meet the needs of every skin type. Our services are crafted to deliver the results you are looking for in under an hour so you can get in, get out, and get on with your day. Our comprehensive skin care services include:
Our SkinVIP Facial Membership
BECOME A SKINVIP AND RECEIVE:
SKINSMOOTH + DERMAPLANING
SKINLUXE + LED LIGHT THERAPY
SKINBRIGHT
SIX MONTH MEMBERSHIP $225/MO
10% OFF Retail
10% OFF Injectables + Lasers + Signature Treatments
Complimentary Birthday Add-on ($50 Value)
SKINVIP Gift
ANNUAL MEMBERSHIP $195/MO
10% OFF Retail
10% OFF Injectables + Signature Treatments
10% OFF Lasers
Complementary Birthday Add-on ($50 value)
1 Complementary Facial to Gift to a Friend
SKINVIP Gift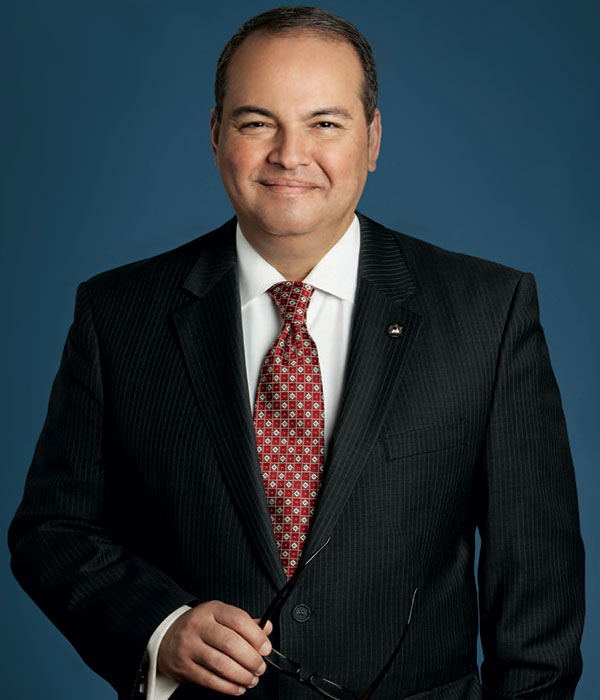 Dr. Hisham Seify: Medical Director
Dr. Hisham Seify is a Board Certified Plastic Surgeon. He is a fellow of the American College of Surgeons, an active member of the American Society of Plastic Surgeons (ASPS) and The American Society of Aesthetic Plastic Surgeons (ASAPS).
Dr. Seify graduated from Cairo University with honors in 1992. He spent 13 years in post-graduate training, earning a masters degree, a PhD and board certification in plastic surgery. He finished his plastic surgery Fellowship at Emory University in 2005. He furthered his surgical training with a fellowship in Occuloplastic and aesthetic Plastic Surgery.
He is currently an Assistant Clinical Professor at the David Geffen UCLA School of Medicine in addition to being in private practice in Newport Beach CA.
Dr. Seify has published a wide range of scientific articles, book and medical textbooks chapters on the subject of plastic surgery. He has lectured and presented scientific papers nationally and overseas. Since 2008, he has been a visiting professor and guest speakers to hospitals overseas to perform surgeries on both civilians and veterans.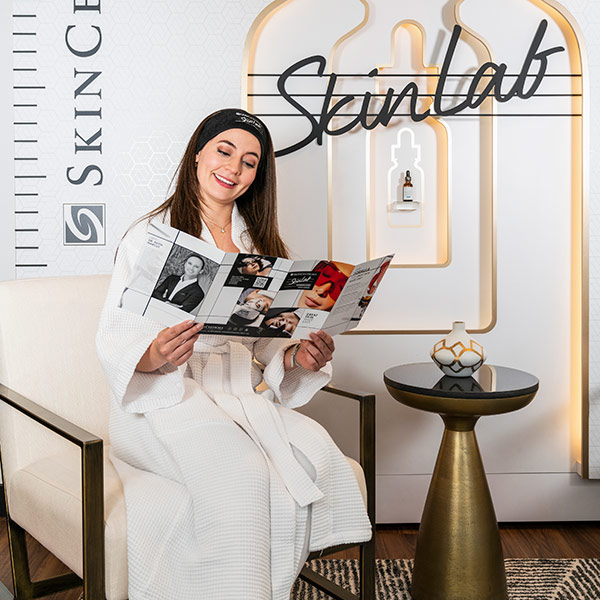 Why Choose Us?
SkinLab Santa Monica by Cavendish Clinic believes that each patient deserves to look and feel their best. We have partnered with SkinCeuticals to ensure that you have access to the most advanced skincare technology and cutting-edge treatments to provide you with a comprehensive skin care treatment plan. Our team strives for the highest standards of safety, aesthetic results, and excellence.
Your Skincare Destination
At SkinLab Santa Monica by Cavendish Clinic, we believe that your skin deserves safe and effective formulations and treatments. We are certified and authorized to administer SkinCeuticals and Dermablend treatments to our clients. Our professional skincare experts will help you discover which products are right for your unique skin. We strive to provide comprehensive skincare services in Santa Monica, CA which means that our services include consultations where we discuss your goals and the best care for your skin. We will never leave you hanging. At our office, your skin will get the treatment it deserves.
2801 Main St
Santa Monica, CA 90405
Monday: CLOSED
Tuesday: 10:00 AM – 6:00 PM
Wednesday: 10:00 AM – 7:00 PM
Thursday: 10:00 AM – 6:00 PM
Friday: 10:00 AM – 6:00 PM
Saturday: 10:00 AM – 6:00 PM
Sunday: 11:00 AM – 5:00 PM
2801 Main St, Santa Monica, CA 90405, USA